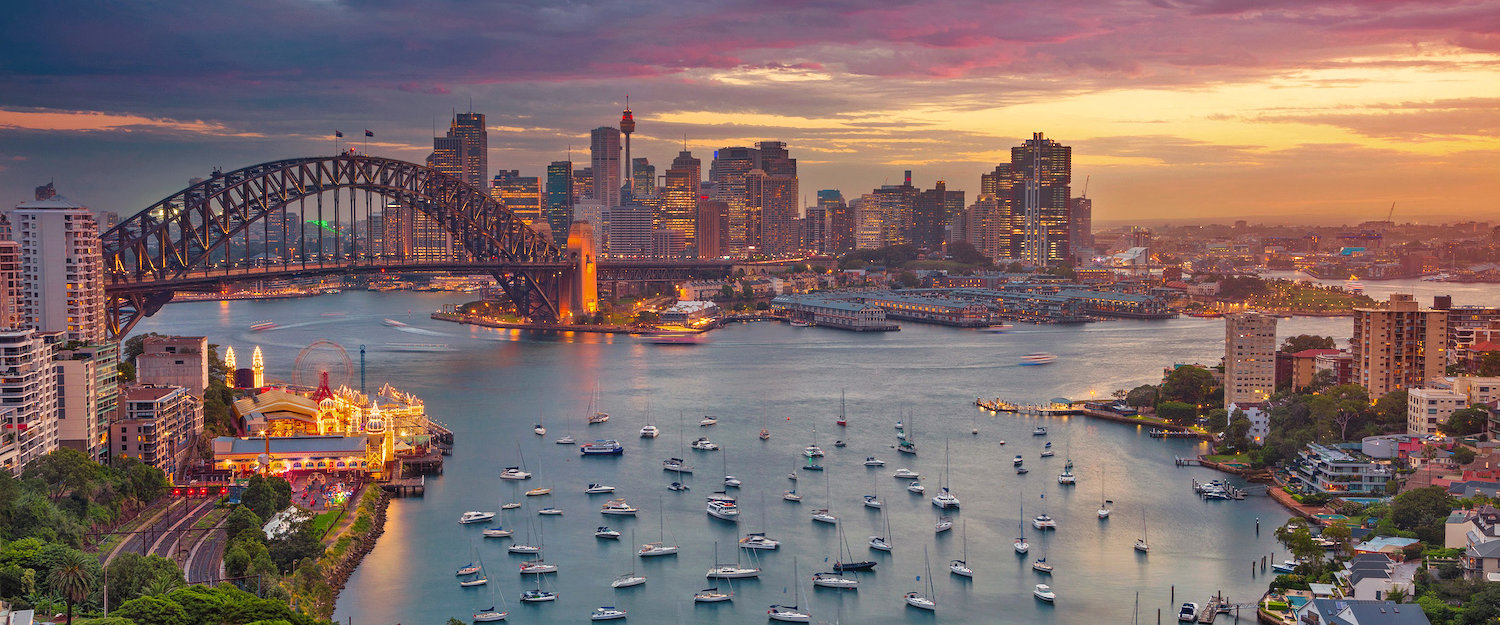 Cottages in Daylesford
2607 properties for Cottages. Compare and book at the best price!
Popular Cottages in Daylesford
Find Cottages in Daylesford
Highlights in Daylesford
Marvellous town in the Great Dividing Range
Wonderful area of nature and beauty
Iconic landmarks scattered through the area
Amazing attractions of all kinds
Excellent markets full of great items
Incredible events all year long
Exquisite food for all tastes
Most popular amenities for Cottages in Daylesford
Other property types in Daylesford that might be interesting:
Cottages in Daylesford
Vintage-styled residences scattered through the town
Right in the heart of the town, close by the lake and all over the outskirts of the Macedonian Range, the cottages of Daylesford are incredible properties that will enhance your experience in the town a 110%. Perfect for a relaxing holiday surrounded by nature or an action-packed adventure in a new destination, these versatile settlements are the best options the town has to offer. If you are thinking of enjoying an unforgettable holiday in the beautiful town of Daylesford, book one of Holidu's cottages and enjoy yourself to the max.
Newly renovated and comfortable properties available for everyone
Featuring vast gardens, breathtaking lake views, relaxing hot tubs, luxurious balconies and great pet-friendly policies, Daylesford cottages are the perfect complement to a great holiday this season. Able to accommodate loners, couples, families and large groups of friends in the most comfortable ways, these properties are the most promising option available on the market. Enjoy great sunny days on the balconies and relaxing nights in the hot tubs, and live the holiday of your dreams in the wonderful town of Daylesford.
Travellers and activities
Daylesford for couples
Spread all over the town's area, Daylesford's attractions are incredible spots of the region where partners and couples can experience new beautiful and special moments together. Guaranteeing everyone relaxing yet fun experiences, Samadhi Wellness Retreat and Passing Clouds Winery are the most promising options in town. As their names suggest, Samadhi Spa offers a range of relaxing massages, renewing therapies and beauty treatments that will leave couples from all over the world rejuvenated from head to toe, whereas Passing Clouds Winery presents more active and interactive experiences where exciting vineyard tours and delicious wine tastings are the norms. If you are celebrating a special occasion with your partner, check all the interesting alternatives of the town and spend romantic days in Daylesford.
Daylesford for nature lovers
Surrounded by a variety of beautiful natural scenery, the town of Daylesford is an ideal destination to enjoy a peaceful holiday connecting strongly with nature. Right in the heart of the town and all over its outskirts, Daylesford's natural sites can be explored and admired to enjoy wonderful adventures. Serving as an excellent starting point, Wombat Hill Botanic Gardens present a diversity of habitats where visitors can find blooming flora specimens filled with colour and sneaky little species of animals hidden between the wildernesses. Likewise, being incredible sites were to continue one's journey, spots such as Lavandula Swiss Italian Farm and Sailors Falls & Mineral Springs present amazing landscapes to enjoy as well as beautiful breeds of Australia's flora and fauna and fantastical sites were to savour an exquisite meal to recharge energies and finish the day on a high note. Visit the wonderful natural spaces of Daylesford and varied fantastical experiences in the Great Dividing Area of the Macedon Ranges.
"The mineral springs, one of the most popular traits about Daylesford, were formed by volcanic activity and have prevailed for more than 5 million years."
Top 7 travel tips in Daylesford
1. Make a quick visit to Daylesford's Lake
Located in a centric point of the town and surrounded by beautiful nature, Lake Daylesford is one of the most popular attractions in the area that every tourist should visit at least once during their stay. Presenting multiple mineral springs and walking paths of all levels, visitors will have numerous interesting points to explore as well as much awe-inspiring scenery filled with flora and fauna to admire. Wander around the lookout and get a sight of multiple birds species or fancy a stroll through the 1.7-mile walking path and enjoy unique and relaxing experiences in the heart of Daylesford.
2. Get to know the town by exploring its iconic monuments
Great to stop by while sightseeing the town, Daylesford's iconic monuments are nice and interesting spots tourists can visit to learn more about the town and its history. Remembering and honouring events of the past, Daylesford features a variety of works scattered throughout the town that are still steeped in history. The most central options are Wills Square Memorial Fountain and Daylesford War Memorial, while the most scenic is Wombat Hill Pioneer Memorial Tower. Explore the town, visit the monuments and memorials of Daylesford and learn about the wondrous battles and damaging wars that made this town what it is today.
3. Live new experiences along with Daylesford's tours
Offering you amazing new experiences, Daylesford tours are small trips that holidaymakers can join to visit the most popular or hidden places in town. Starting with a high note, Daylesford Ballooning is the most promising option of them all. Offering tranquil rides over the breathtaking grounds of the town, these tours will guarantee you a scenic journey unique in its kind. Complementary, the best tours in-land that can be enjoyed after a trip to the heights are the Daylesford Wine & Adventure Tours, which offers experiences that blend the pleasures of sweet wine with the thrill of the town's best attractions, and the Hepburn Lagoon Trail Rides, which invites riders of all levels to explore the natural treasures of the town and its awe-inspiring surroundings. Traversing skies and lands, Daylesford's tours are experiences not to be missed this holiday.
4. Celebrate along the town's community in Daylesford upcoming festivals
Bringing the town's community together time and time again, Daylesford's festivals are exciting events that foreigners can join to learn more about the culture and customs. Celebrating the strong ties that the Australian population has with the Swiss and Italians, the Swiss Italian Festa comes to town in October with multiple musical performances, competitions, parades and delicious feasts filling the streets with beautiful cultures and interesting traditions. Similarly, the Daylesford Highland Gathering is organized in December where the town's Scottish descendants gather and celebrate their ancestors with bagpipe processions, elaborate dancing and exquisite food. If getting to know the culture of the Daylesford community is one of your greatest interests, check the upcoming dates of the town's festivals and learn the customs and traditions in the most fun ways.
5. Fancy a little shopping spree on the Amazing Mill Market
Offering excellent items at every corner, Daylesford's Amazing Mill Market is an ideal place in town to enjoy some retail therapy during a break abroad. Secured around four walls, this indoor market located on Central Springs Road will have everything you're looking for available. Purchase memorabilia, clothing of all styles, antiques, collectables, handmade accessories and much more and return home with the best gifts and souvenirs for all your loved ones.
6. Get around the town using Daylesford's public transport
Ideal for exploring even the most hidden corners of the town and its outskirts, Daylesford's public transport is a town tool that tourists should take advantage of. Touted as one of the most popular transport companies in the area, V Line is a reliable company where visitors can get train and bus rides at the best prices. Featuring stops all around the region, it won't be a problem to get to Caroline Springs or Bacchus Marsh in record time. Taxi alternatives are also available in the area presenting a more personal and private experience for those who want it. In this case, Daylesford Taxi Service and Ballarat Taxis are the best options on the market. While you are in Daylesford, use the town's public transport and make the most of your holiday on Macedon's Great Dividing Range.
7. Delight in Daylesford's cuisine and its many exquisite flavours
Ready to serve you delicious dishes around the clock, Daylesford's restaurants and eateries are spectacular places in town that no tourist should miss. Within all options, Pancho, Lake House and The Surly Goat are the best restaurants serving authentic Australian dishes, whereas the Taj Mahal, Bistro Terroir and Jackie's On Vincent are the most promising eateries offering international plates, specifically of the Indian, French and Chinese cuisines. Typical and international, Daylesford's restaurant meals guarantee a feast of flavours for everyone.
FAQs: Cottages in Daylesford
Which types of amenities are offered at the cottages in Daylesford?
In regard to the services offered by Holidu, it appears that the cottages in Daylesford offer everything that travellers desire! Here, the cottages generally have a variety of amenities, the most popular being: air conditioning (88%), balcony (88%), and Wi-Fi (73%)...What are you waiting for?
How are the cottages usually rated in Daylesford?
The cottages here receive very good feedback from guests. Many (58%) have a rating of 4.5 stars, which tells us that here, you won't have difficulty finding a cottage for your next trip!
Are the cottages in Daylesford child-friendly?
Holidu's data reveals that 97% of cottages in Daylesford are suitable for families with children, it will therefore be easy to find the ideal cottage for you and your children.
Are the cottages in Daylesford suitable for travellers and their pets?
Definitely! In Daylesford, 39% of the cottages are pet-friendly, 3% even have a garden!
Do the cottages in Daylesford generally offer Wi-Fi?
Certainly! According to the data collected last year, 73% of cottages in Daylesford include an internet connection. It is therefore no problem for you to will be able to access your emails and favourite social media sites throughout your stay!
How much do guests usually expect to pay for cottages in Daylesford?
According to Holidu's data, there are few cottages in Daylesford costing less than £100 a night.
Do the cottages in Daylesford generally have a fireplace?
Yes! According to the data collected last year, 61% of the cottages in Daylesford have a fireplace. The perfect destination for a cosy winter holiday!
Are the cottages in Daylesford suitable for stays with several people or rather for a weekend break as a small group?
According to the data collected last year by Holidu, 64% of cottages are perfect for families with up to four travellers. Approximately 61% of the cottages here include at least two separate bedrooms. Daylesford is the ideal destination for small groups of friends!
Holiday destinations nearby for Cottages
Holidu compares hundreds of websites to find your perfect holiday rental for the best price.