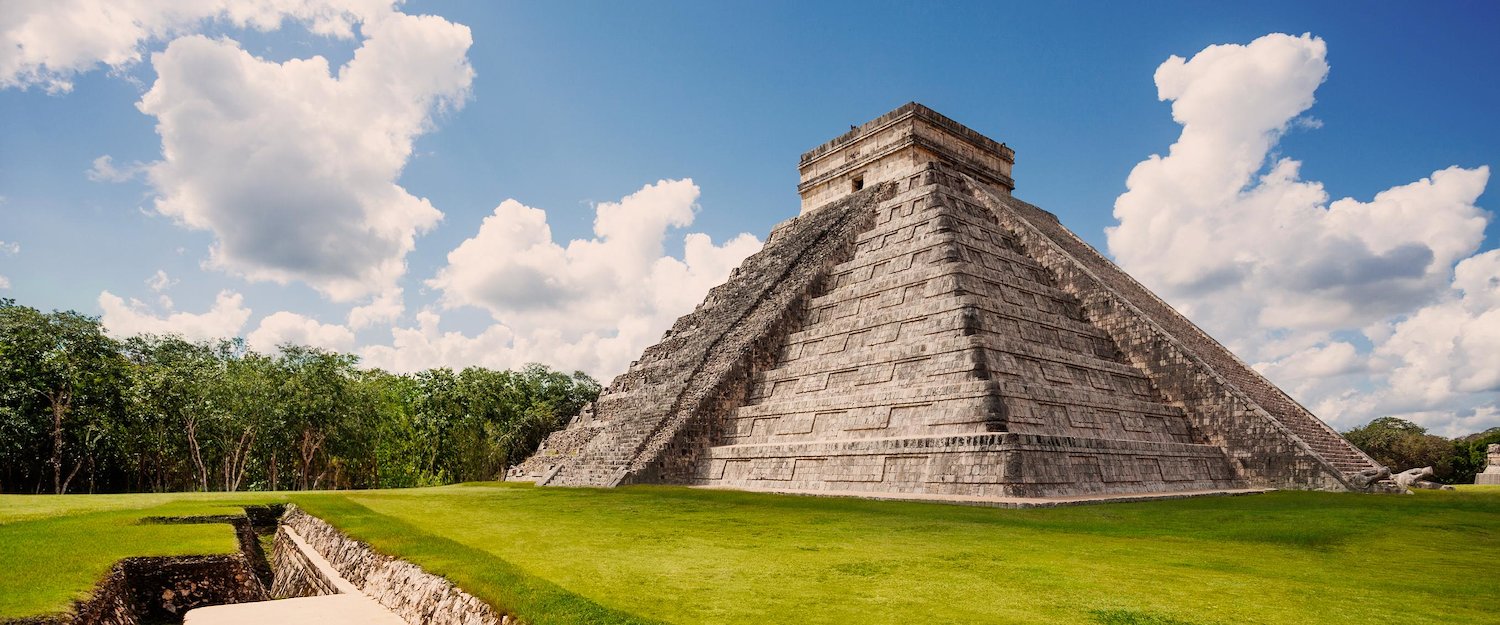 Holiday rentals and lettings in Mexico
Start comparing over 33426 rentals in Mexico and book at the best price!
Holiday Rentals and Lettings in Mexico
Popular Holiday Rentals & Lettings in Mexico
Holiday Rentals with Free Cancellation
Holiday Rentals and Lettings with Pool
Holiday Rentals and Lettings where Pets Allowed
Holiday Rentals and Lettings with Internet
Find Holiday Rentals & Lettings in Mexico
Highlights in Mexico
Tropical beaches
Colourful towns
Ancient temples
Canyons and mountains
Other property types in Mexico that might be interesting:
Popular Destinations in Mexico
Prices and availability
Prices
August
September
October
November
December
January
February
March
April
May
June
July
Average price per week
Availabilities
August
September
October
November
December
January
February
March
April
May
June
July
Percentage of available rentals
Holiday rentals and lettings in Mexico
Lettings in a country with astounding exotic diversity
Vibrant, colourful, cosmopolitan, pristine and ancient, there are many adjectives to describe Mexico, but the only way to truly get a sense of its exotic diversity is to experience the country first hand. You can find a holiday rental in Mexico on the sands of its myriad palm-fringed resorts both on the Gulf of Mexico and the Pacific, which offer very different flavours, or in one of its culturally rich towns and cities dotting the interior, in the lush rainforests of the far south, or in the soaring mountains and bottomless canyons of the north.
High-quality lettings at a great price
The gorgeous holiday rentals lining the seaside and dotting the interior of the country offer a fantastic price-to-quality ratio. Find a holiday rental with a pool in the homeland of the ancient Aztec civilization, on the tree-lined broad streets of North America's oldest city, Mexico City, in one of the country's beautiful protected natural areas, or simply by a fly-and-flop beach with all the amenities you could hope for at your doorstep.
Holidays in Mexico
The area and getting around
A country of great diversity
Mexico is a country of over 120,000 million people and one of incredible diversity. You can choose from the majestic deserts and canyons of the north, the splendid colonial cities of the centre and the ancient ruins, tropical beaches and jungles of the south. Many people who visit Mexico once find that they come back again and again, as you could spend year's travelling this exotic land, and still not see it all!
Visit Mexico's most popular region
The Yucatan peninsula is Mexico's number one destination. In the south of the country, it dazzles you with ancient ruins, azure seas, world-class resorts and a dynamic, intoxicating culture. If this is your destination of choice, Cancun is the biggest airport in the region, with direct flights to major cities in Europe and North America.
Travellers and activities
Mexico for archaeology enthusiasts
Mexico offers its visitors an endless bounty of rewards, but few more dazzling than its world-class archaeology sites. Mexico was the homeland of ancient civilizations such as the Aztecs and Mayas, who all left an indelible mark on the landscape. Primarily located on the Yucatan peninsula, there are dozens of pyramids and well-preserved ruins to enjoy, and none better than Chichen Itza, one of the New Wonders of the World. If timing allows, visit the site at the equinox, when the sun creates shadows on the pyramid resembling the body of a serpent.
Mexico for beach bums
With over 6,000 miles of coastline, you could spend years exploring the delights of the Mexican coastline and still not see it all. Want to be in the heart of all the action? The famous Cancun beach is the beach party hub of Mexico! Looking to get away to your own hidden paradise? Bahia San Agustín on the Pacific Ocean is a long, crescent stretch of beach with absurdly beautiful cobalt-coloured water. On the other side of the country, on the Gulf of Mexico, Xpu-Ha located to the south of Cancun is a quintessential white sandy beach backed by a forest of palm trees. Pure tropical paradise!
The popularity of the insect diet in Asia is well known, but fewer people are aware that Mexicans commonly eat spiders, grasshoppers, and even scorpions! Look out in the local markets!
Top 5 travel tips in Mexico
1. Experience Mexico's most famous festival
Head to Oaxaca City in the south of the country for the most colourful Day of the Dead festival in Mexico. It is a pure celebration of life, with music and dancing at the main city cemetery, prismatic marketplaces, parties till dawn and carnival-esque processions.
2. Down a shot of Mexico's most popular drink
It's tequila surely? Surprise, Mexico's favourite drink is in fact a derivative of the agave plant called mezcal! This extremely strong spirit is available on practically every street corner of the country, but the best place to try it is in the state of Oaxaca, and a great place to take a tour to a mezcal farm and see how it is made.
3. Explore one of the world's most colourful cities
In the Yucatan peninsula you can find a mesmerising city nicknamed Ciudad Amarilla (Yellow City), with every single one of its buildings painted bright yellow! Contrasted with the deep blue sky, this must be one of the most colourful cities in the world. Take a stroll around the cobbled streets and watch the local people going about their day.
4. Hike the Grand Canyon
Of course, we are not talking about the Grand Canyon in the USA. But we are talking about an even longer and deeper canyon located in Chihuahua in the north of Mexico! This quite simply has to be Mexico's number destination for any self-respecting hiker!
5. Discover Mexico City's historic centre
Mexico City is one of the largest cities in the world, and its centre boasts countless world-class museums, art galleries, and attractions. Above all, it really is a truly magnificent place just to walk around – a 15-square-kilometre UNESCO World Heritage Site with more than 1,400 protected colonial buildings!
FAQs: Holiday Rentals & Lettings in Mexico
What was the average price for a holiday rental in Mexico in 2020, the first year impacted by the corona crisis?
Our data shows that Mexico has an average price of A$364.97 per night, which is a relatively high one under the countries in North America.
When are holiday rentals cheaper in Mexico?
If it is your aim to save as much as possible during your visit to Mexico, pack your bags and travel there in November (A$272.86 per night on average), October (A$289.1), or December (A$304.14) to find the lowest prices for the whole year.
When are holiday rentals more expensive in Mexico?
Following the data observed in 2020, the costs per night for accommodation is usually higher, on average, during the months of April (A$441.7), September (A$418.71), and June (A$413.98).
Is Mexico a good location for a spontaneous getaway?
It is better to plan ahead in Mexico as only 49% of the properties remain free, according to our 2020 data.
What are the best months for a last-minute getaway?
The most available months, on average, are June (with an availability of 69%) July (65%), and August (62.2%), according to the trends observed in 2019.
When are there fewer rental options available in Mexico?
The months with the lowest properties available in Mexico are, in order, May, February and January, with respective average availability figures of 7.4%, 36.5%, and 41%, based on data collected in 2020.
How many holiday rentals are there in Mexico?
Holidu offers around 35000 holiday rentals in Mexico from 22 different partners, so you will find the perfect type of accommodation you are looking for. We have everything you need!
Holidu compares hundreds of websites to find your perfect holiday rental for the best price.