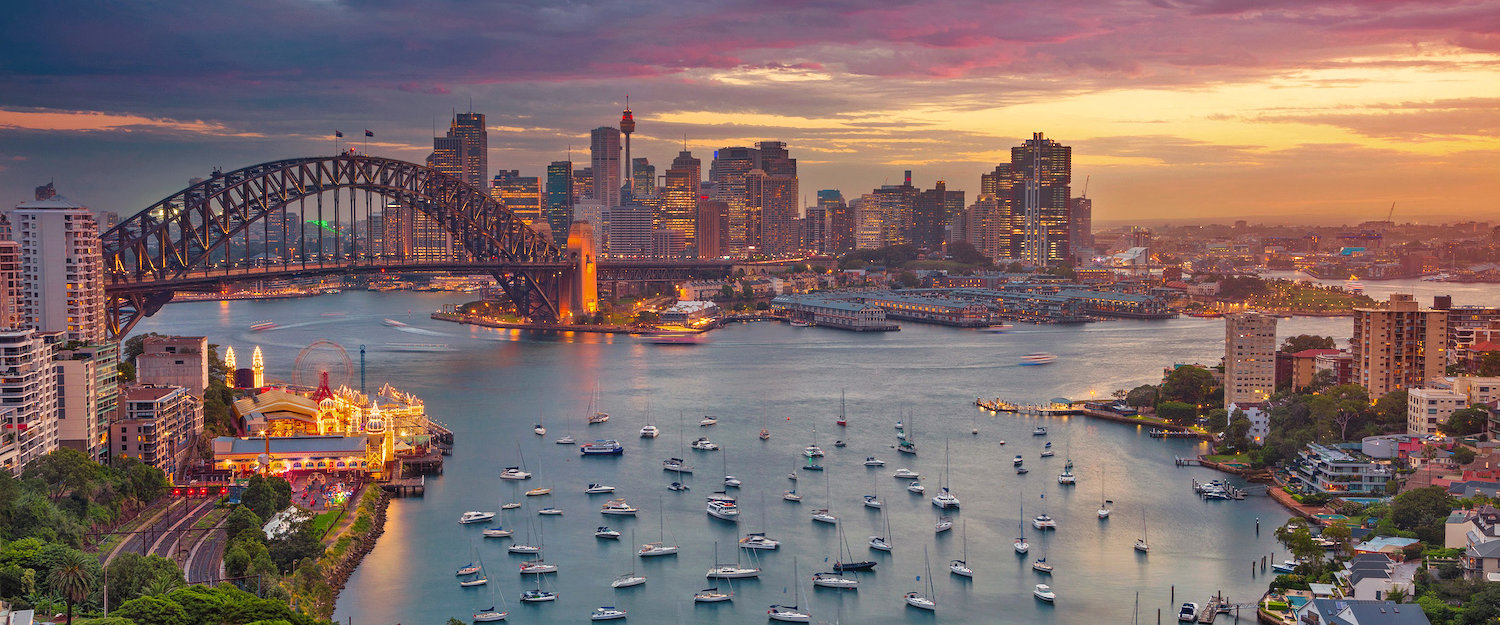 Holiday rentals and lettings in Great Ocean Road
Start comparing over 2274 rentals in Great Ocean Road and book at the best price!
Holiday Rentals and Lettings in Great Ocean Road
Best holiday rental deals in Great Ocean Road
Holiday Rentals with Free Cancellation
Holiday Rentals and Lettings with Pool
Holiday Rentals and Lettings where Pets Allowed
Holiday Rentals and Lettings with Internet
Find Holiday Rentals & Lettings in Great Ocean Road
Highlights in Great Ocean Road
Diversity of landscapes
Impressive rock formations
incredible and unique road trip
fun adventure holidays.
Most popular in Great Ocean Road
Other property types in Great Ocean Road that might be interesting:
Popular Destinations in Great Ocean Road
Prices and availability
Prices
June
July
August
September
October
Average price per week
Availabilities
June
July
August
September
October
Percentage of available rentals
Holiday rentals and lettings in Great Ocean Road, Australia
Magnificent lettings between nature and the coast
Looking to spend a different holiday enjoying all the gifts of nature? Then you should definitely visit the southeast of the beautiful Australia very close to the city of Torquay, where you can enjoy the most wonderful and splendid lettings in the quietest locations to rest and enjoy the Great Ocean Road, the most famous road in the world for its picturesque and unique landscapes that includes a great variety of places along the coast to visit that will leave you in awe, such as beaches, tropical jungles, cliffs, rocky formations and much more.
Comfy new furnished holidays rentals with sea views
The Great Ocean Road offers its visitors endless options for their stay, splendid holidays rentals on the beach with balconies to fall in love with the sea views or cosy in the heart of the forests and jungles surrounded by pure air and greener vegetation, regardless of your preference, they all include kitchen equipped with all utensils, oven, microwave, coffee maker, fridge, toaster, large living room with TV, cable, free WI-FI, air conditioning and heating, comfortable rooms with double beds and for fun it offers large terraces and gardens to play ball, walk pets, barbecue and much more, includes free parking.
Holidays in Great Ocean Road
The area and getting around
The Beginning of the Great Ocean Road
The charming Torquay is the birthplace of Surfing, and it is the town where the Great Ocean Road route begins, here you can do a little of everything, visit the stores of the most recognized surf brands such as Quicksilver, and also the local stores with excellent prices. Soak up the Surf Museum, and learn about its history in Australia. Finally, stroll through the beautiful beaches of Torquay where you can take a quiet walk through its white sands, this is the right place if you want to take a couple of Surf lessons or if you are a veteran maybe practice a little. Torquay is just the beginning of a wonderful journey along the beautiful coasts of Southwest Australia.
The beautiful Split Point Lighthouse
Just a few miles after starting the Great Ocean Road, you will find one of the most beautiful and best preserved lighthouses in the world, Split Point is located on a cliff and is about 34 meters high, surrounded by beautiful coastlines and unique rock formations, in addition to a beautiful sunrise or sunset makes the perfect setting to take beautiful photographs, since 2005 tours were opened inside the lighthouse for visitors, where you can appreciate 100% the impressive views of the sea and the contrast of colours. Additionally, in this area you can take routes to do some hiking and spend a relaxing time with your family or friends. If you come by car you can find free parking.
Travellers and activities
The Great Ocean Road for water sports lovers
Great Ocean Road is a route that is normally done in one day, however there is so much to see and for all tastes that it is worth taking two or three days to make the most of the route, especially if you like water sports this is why you must visit Apollo Bay, a charming town characterized by its delicious food, its friendly people, its beautiful wooden houses on the beach, but also for being the best place to kayak in the company of seals, yes with seals! It is a unique and fun experience that will remain as an incredible anecdote to tell. But if you want to practice surfing, you can also go to the most famous beach on the surf route, Bells Beach is one of the most beautiful and is the place where surfing competitions are held every year, with spectacular sunsets you are likely to run into the beautiful kangaroos.
Great Ocean Road for wildlife lovers
If you are interested in being in contact with nature in this holiday, then you should make a stop on the tour along the Great Ocean Road, in the Otways National Park. Here you can enjoy towering waterfalls, varied vegetation, incredible landscapes, one of the oldest lakes in the park, even the best views of the beaches and if you are lucky enough you might find adorable Koalas. This majestic national park has three camping areas following the norms of environmental protection you can have a wonderful experience with nature. And if you run along the end of the park road, you can also visit the famous Otway Park lighthouse for taking some photographs.
The main attraction of the Great Ocean Road, are the twelve apostles, impressive limestone piles eroded by the waves of the sea over time, currently only eight remain, over the years they have sunk spectacularly.
Top 5 travel tips in Great Ocean Road
1. Explore Loch and George Beach
Almost at the end of the tour of the Great Ocean Road, you will find the beautiful beach of Loch and George, its waters are the clearest and blue that you can discover, this small beach is surrounded by small cliffs where you can have unique sea views and has also some caves to explore, this is the ideal setting to take a walk along the shores of the sea to relax or if you wish you can take a refreshing swim in the sea, since these waters are a little warmer than the rest of the beaches of the area.
2. Stroll through the town of Lorne
This small and picturesque town has for its visitors a tour of its wonderful pier and Swing Bridge, one of the most famous in Australia, take the opportunity and go for a walk around the Teddy viewpoint for the most splendid views, visit the beautiful waterfalls at just a few yards from the pier. The town of Lorne is perfect for buying travel supplies if you need them. Its beautiful colourful houses will take your breath away.
3. Share with koalas in the Kenneth River
Australia is a country with a great variety of flora and fauna, and as expected, the Great Ocean Road does not escape this diversity. In the Kenneth River you will find an incredible natural landscape, definitely one of the most attractive in the area, however if you walk the Gray River path just a few minutes away you will be able to observe the beautiful koalas in total freedom! Probably sleeping or eating eucalyptus leaves, it is certainly a spectacle of wildlife that you cannot miss.
4. The end of the tour in Warrnambool
Most visitors take the Great Ocean Road until the rock formations of the 12 apostles, however, just a few meters further you will reach the small town of Warrnambool, this charming place is the headquarters of the Maremma project that seeks to protect animals in danger of extension, like penguins or whales of different species, you can take the tour of the area at very affordable prices and enjoy the great diversity of flora and fauna of this charming place. Also, you can enjoy the best fish and chips in the area.
5. Explore the Tower Hill nature reserve
The last stop on the incredible tour of the Great Ocean Road is on a dormant volcano that marks different routes to travel and meet all kinds of animal species and a wide variety of plants. Kangaroos, koalas, emus, are just some of the species that you can observe in total freedom in their natural environment. Tower Hill Nature Reserve is a unique place to enjoy the flora and fauna of the place.
FAQs: Holiday Rentals & Lettings in Great Ocean Road
How much do you pay on average for holiday rentals in Great Ocean Road?
Based on our data, Great Ocean Road has an average price of A$458.88 per night, which is a relatively high one under the destinations in Australia.
When can you get the best deals on holiday rentals in Great Ocean Road?
If you would like to save as much as possible during your visit to Great Ocean Road, pack your bags and travel there in November (A$356.08 per night on average), October (A$361.33), or December (A$381.75) to find the lowest prices for the whole year.
In which months is it more expensive to rent a holiday letting in Great Ocean Road?
In 2020, the month that offered the highest average prices in Great Ocean Road was April, with an average price of A$543.22 per night. This was followed by May, with an average of A$511.83, and March, with A$507.67.
Are there usually many holiday rentals available in Great Ocean Road?
It is better to book your stay in plenty of time when visiting Great Ocean Road, as only 39% of our properties are usually available throughout the year.
What are the best months for a spontaneous getaway?
May, August, and September are, in order of highest to lowest, the months that present the largest number of accommodations free, with respective average availability figures of 58.6%, 57.6% and 52.75%.
During which months are there fewer rentals available in Great Ocean Road?
According to data from 2020, the months with the fewest housing options available in Great Ocean Road are, in order, January (with 0% of available rentals), December (4.5%), and November (18.25%).
Are there many holiday rentals in Great Ocean Road?
Holidu has paired up with 3 different partners to give you an inventory to choose between 2300 properties we have in Great Ocean Road.
Holiday destinations nearby
Holidu compares hundreds of websites to find your perfect holiday rental for the best price.